Date posted: 3rd February 2023
Webinar to explore diagnosis of inflammatory diseases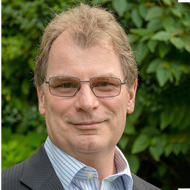 The session will explore how in-house diagnostics can support rapid clinical decisions.
Veterinary professionals and students are being invited to a webinar discussing the efficient diagnosis of inflammatory diseases.

Hosted by HORIBA UK Veterinary, the webinar will be led by small animal specialist Kit Sturgess, who will share his expertise on assessing disease severity in cats and dogs.

Balancing case management, prognosis and budget when a pet is 'just unwell' can pose a significant challenge to vets. Through the webinar, Dr Sturgess aims to help in the decision 'When to wait and when to worry' by exploring how in-house laboratories can quickly and efficiently give direction at an affordable price to the owner.

Through case studies and personal experience, Dr Sturgess will explore how the innovative use of adjunctive tests can support rapid clinical decision-making when triaging patients. He will also provide insight on the case of Ollie, a 10-year-old German shorthaired pointer, presenting as vaguely unwell with reduced appetite.

Attendees will also be able to ask veterinary diagnostics-related questions in a live Q&A session at the end of the webinar. To register, visit the Horiba UK website.
---