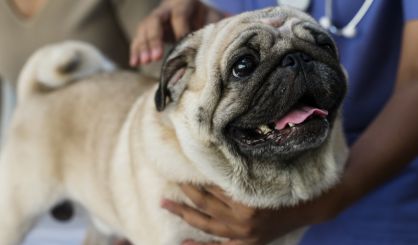 RVC research highlights the health crisis experienced by UK pugs.

New research from the Royal Veterinary College (RVC) has revealed that pugs can no longer be considered 'typical dogs' from a health perspective.

Led by the RVC's VetCompass programme, the study compared the health of random samples of 4,308 pugs and 21,835 non-pugs to document and fully understand the serious health crisis in UK pugs.

Dr Dan O'Neill, associate professor in Companion Animal Epidemiology at the RVC and lead author of the paper, explained the need for the study: "Although hugely popular as pets, we now know that that several severe health issues are linked to the extreme body shape of pugs that many humans find so cute.

"It is time now that we focus on the health of the dog rather than the whims of the owner when we are choosing what type of dog to own."

The findings of the study showed that pugs were 1.9 times more likely to have one or more disorders recorded in a single year in comparison to non-pugs, highlighting the breed's overall bad health.

Out of the 40 most common disorders across groups of dogs, pugs were found to have a higher risk of 57.5 per cent of the disorders, and a lower risk of just 17.5 per cent of the disorders.

Brachycephalic obstructive airway syndrome (BOAS) was identified as the disorder with the highest risk in pugs. Compared to non-pugs, pugs were almost 54 times more likely to have the condition.

RVC veterinary student and co-author of the study, Jaya Sahota, said: "Demographic statistics from this Pug study show that the current Pug population is predominately young with a wide variety of health disorders recorded.

"This leads to serious concerns of an impending brachycephalic 'health crisis' as this young population ages.

"Widespread ownership of Pugs with extreme facial and body conformations should be discouraged until measures are in place to ensure stricter and more acceptable breed standards."

Although pugs were found to have such severe health issues that the breed can no longer be considered 'typical' from a health perspective, there were a few conditions that the breed had a reduced risk of, including heart murmur, aggression and wounds.

As the RVC notes, pugs' lack of aggression and gentle temperament may make them appear to be a good pet from a human perspective, the quality of life that a dog will experience should be taken into consideration.

British Veterinary Association president Dr Justine Shotton added: "These statistics are shocking but, sadly, they will not be surprising to our members.

"Vet teams see pugs with these distressing health problems – from breathing difficulties to eye ulcers and painful spine abnormalities - in veterinary practices across the UK on a daily basis.

"This study clearly demonstrates how it is the extreme characteristics many owners find so appealing, such as squashed faces, big eyes and curly tails, which are seriously compromising pugs' health and welfare and often result in a lifetime of suffering.

"While these extreme, unhealthy characteristics remain, we will continue to strongly recommend potential owners do not buy brachycephalic breeds such as pugs."
Published in Canine Medicine and Genetics, the study is available to read online here.
Clinical Abstracts and blogs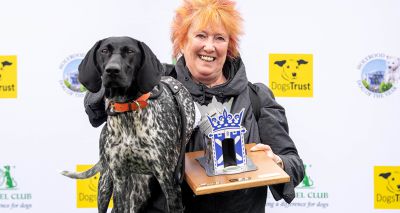 Mabel beat out all her paw-litical opponents.

The Holyrood Dog of the Year competition has crowned a winner for 2022.

Mabel, a one-year-old German shorthaired pointer, entered the event with Christine Grahame, Scottish National Party (SNP) MSP for Midlothian South, Tweeddale and Lauderdale, and won over the judges with her loveable nature.

Bill Lambert, health, welfare and breeder services executive at The Kennel Club, said: "We were delighted to meet Mabel, who was a great example of a dog that has been responsibly sourced through a Kennel Club Assured Breeder, and she wowed us with her friendly and affectionate temperament."

Organised by The Kennel Club and Dogs Trust, the fourth Holyrood Dog of the Year competition took place on Monday (9 May) in the Scottish Parliament Gardens in Edinburgh, and returned for the first time since 2019.

Whilst also celebrating the dogs who live and work alongside Scottish politicians and their teams, the event also puts a spotlight on dog welfare, and endeavours to promote responsible dog ownership.

The event also gives MSPs a chance to discuss important issues surrounding dog welfare with experts in the field to help inform and support their work in Parliament on animal welfare.

Commenting on her win with Mabel, who belongs to her office manager, and on her commitment to canine welfare, Christine Grahame said: "They're all winners because the dogs are all wonderful, but the event is really about highlighting animal welfare and dog welfare.

"I'm bringing a Bill forward in Parliament [Proposed Welfare of Dogs (Scotland) Bill] to make sure people who acquire a puppy, just like Mabel, do their homework first, and from a breeder who makes sure they have the right household and the right lifestyle.

"I want to stop people buying puppies from puppy farms. Mabel is a puppy who had an excellent start to life. She was in a super litter, brought up properly, she was in a happy household. All dogs should have that in their lives."

Owen Sharp, Dogs Trust chief executive, commented: "With the last Holyrood Dog of the Year taking place in 2019, it is wonderful to be back in Edinburgh to celebrate our canine companions.

"Choosing a winner is never easy as there is no doubt all the dogs are winners, but congratulations to Mabel and Christine Grahame MSP who stood out because of their great work in Parliament together."

Second place went to a cockapoo named Tony, owned by Scottish Labour MSP for the Glasgow region Pam Duncan-Glancy, and third place went to Claire Adamson, SNP MSP for Motherwell and Wishaw, and her rescue dog Ollie.

An additional winner was also decided via a public vote, which went to a greyhound named Bluesy, accompanied by Mark Ruskell, Scottish Green Party MSP for Mid Scotland and Fife region.
Image (C) Holyrood Dog of the Year (Dogs Trust, The Kennel Club)
The annual event considers why pollinators are important.
Today (20 May) marks the fifth annual World Bee Day, which raises awareness of the importance of bees and pollinators to people and the planet. Observed on the anniversary of pioneering Slovenian beekeeper Anton Janša's birthday, this year's celebration is themed: 'Bee Engaged: Celebrating the diversity of bees and beekeeping systems'.

Organisations and people celebrating the day will raise awareness of the accelerated decline in pollinator diversity, and highlight the importance of sustainable beekeeping systems and a wide variety of bees. Slovenia, the initiator of World Bee Day, will be focusing on teaching young people about the significance of pollinators.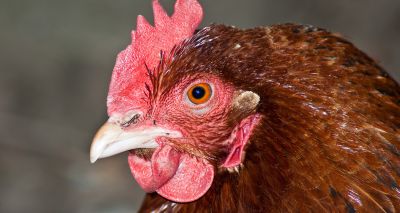 Further avian flu cases confirmed

Avian influenza H5N1 identified in Suffolk and Nottinghamshire.
Three cases of highly pathogenic avian influenza (HPAI) H5N1 have been confirmed in recent days, bringing the total number of cases in England to 98.

On Thursday, the APHA confirmed two cases of HPAI H5N1 near Redgrave, Mid Suffolk and Market Weston, West Suffolk. A case H5N1 was also confirmed in poultry at a premises near Southwell, Newark and Sherwood, Nottinghamshire.

Protection and surveillance zones have been placed around the affected premises. Further details are available at gov.uk