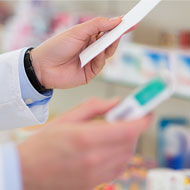 Vets can temporarily delegate the supply of veterinary medicines to internet retailers or wholesalers
The Veterinary Medicines Directorate (VMD) has relaxed the enforcement of specific provisions of the Veterinary Medicines Regulations (VMF) to allow vets to delegate the supply of veterinary medicines to internet retailers or wholesale dealers for home delivery.

The move comes in response to the enhanced precautions on social distancing, introduced by the government to curb the spread of COVID-19. It is effective immediately and will last until at least 30 April when it will be reviewed.

The VMD states that it will not issue an improvement notice if there are breaches of the relevant provisions of Schedule 3 of the VMR during this period. For further information, read the statement from the VMD.

'This is a temporary VMD enforcement policy in relation to specific obligations under the VMR only,' the VMD writes. 'The VMR continue to apply. The VMD may continue to take action to enforce those obligations in cases where the procedures described in the statement are not followed.'

Clinical Abstracts and blogs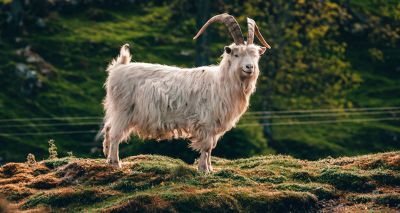 Animals have been providing welcome distraction to self-isolating residents

Residents in Llandudno, Wales, got quite the surprise last week when a herd of wild goats ventured into the town, feasting on garden plants and hedges.

According to BBC News, some 122 Kashmiri goats wandered into the streets from Great Orme, a headland situated to the North West of Llandudno.

The goats are regular visitors to the town, but usually only in bad weather. Town councillor Carol Marubbi believes this latest visit could be due to the coronavirus outbreak, with more people staying inside.
"They are curious, goats are, and I think they are wondering what's going on like everybody else," she said. "There are very few visitors on the top [of the Orme], so they have come down in their droves. There isn't anyone else around so they probably decided they may as well take over."

Ms Marubbi added that the goats have been providing "free entertainment" to people from their windows and that residents were "very proud" of their four-legged visitors.

Llandudno resident Andrew Stuart has been posting regular updates about the goats on Twitter. In a series of tweets on Friday (27 March), he joked that he had 'got a group of goats arrested' after he spotted them nibbling on hedges.

The self-proclaimed 'goat correspondent' wrote: 'I gave @NWPolice a call to tell them a load of kids (geddit?) were running riot (I didn't actually say that... sadly). They said they'd pass it on to officers'.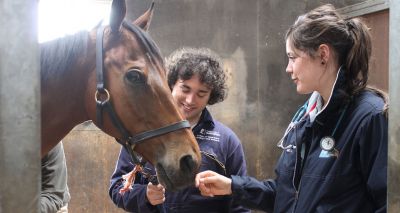 Offers resources to help those within the profession

The British Equine Veterinary Association (BEVA) has announced that it is cutting membership renewal charges for the next three months in order to support all veterinary professionals during the COVID-19 pandemic.
Memberships for all existing BEVA members will be extended until 30 June 2020. Veterinary professionals who are not members of BEVA will also be able to sign up for a free membership until 30 June 2020.
BEVA president Tim Mair said: "In this extraordinary time of global crisis our profession, as with many industries, is under immense pressure. By offering free membership we are giving equine vets easy access to a wealth of supportive resources and online CPD."
To sign up please visit the BEVA website.
Image (c) BEVA.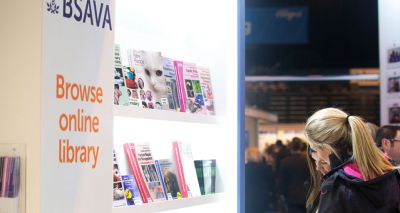 Package includes £10 discount voucher on all printed manuals
A package of CPD resources and benefits are set to be rolled out on BSAVA's social media channels over the coming days in a bid to fill the gap left by the cancellation of BSAVA Congress.

The package includes a £10 discount voucher on all printed manuals and access to the BSAVA Library. BSAVA said that it will also be recording more than 100 hours of planned Congress lectures over the following weeks so that vets don't completely miss out on the Congress experience. The resource, titled Congress on Demand will be ready in early May.

BSAVA Chief Executive Amanda Stranack explained: "It's been a strange few weeks for all of us, as COVID-19 has disrupted and altered almost every facet of daily life. We wanted to let you know that we're thinking of you this week, and to remind you that, whilst Congress isn't happening, we've got a lot of fantastic resources available – and there is lots more coming soon - to help get you through this period."