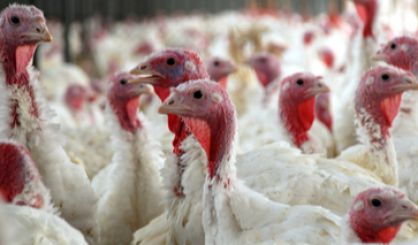 "Immediate steps have been taken to limit the risk of the disease spreading" - CVO.

More than 10,000 turkeys will be humanely culled at a premises in North Yorkshire following the identification of highly pathogenic avian influenza H5N8 on Saturday (28 November).

A 3km Protection and 10km Surveillance Zone have been placed around the infected farm, located near Northallerton, the APHA has confirmed.
The zones replace the Temporary Control Zones on the 28 November 2020. An investigation is now underway to determine the source of the outbreak.

Chief veterinary officer (CVO), Christine Middlemiss, commented: "Avian flu has been confirmed at a commercial turkey fattening farm near Northallerton, North Yorkshire. Immediate steps have been taken to limit the risk of the disease spreading and all the remaining turkeys at the farm will be culled.

"Public Health England has confirmed that the risk to public health is very low and the Food Standards Agency advises that bird flu poses a very low food safety risk for UK consumers."

She continued: "Bird keepers should remain alert for any signs of disease, report suspected disease immediately and ensure they are maintaining good biosecurity on their premises. We are urgently looking for any evidence of disease spread associated with this farm to control and eliminate it."

This is the sixth confirmed case of avian influenza following the identification of the disease at premises in Leicestershire, Gloucestershire, Herefordshire, Cheshire and Kent. Several wild birds across the UK have also tested positive for the disease.

In response to the rising number of cases, the UK CVOs declared an Avian Influenza Protection Zone (AIPZ) across England, Scotland and Wales. Under the AIPZ bird keepers are urged to maintain and strengthen their biosecurity measures to prevent further outbreaks of the disease.

Both Public Health England (PHE) and the Food Standards Agency continues to advise that the risk to public health from the virus remains low.

Dr Gavin Dabrera, a consultant in acute respiratory infections at PHE said: "To date, the World Health Organisation has never confirmed any cases of H5N8 in humans and the risk to the public is considered very low. As a precaution, the local Health Protection Team will offer routine health advice to those working on the farm. We will work with DEFRA to monitor the situation closely."

A Food Standards Agency spokesperson said: "We advise that, on the basis of the current scientific evidence, avian influenzas pose a very low food safety risk for UK consumers. Properly cooked poultry and poultry products, including eggs, remain safe to eat."
Clinical Abstracts and blogs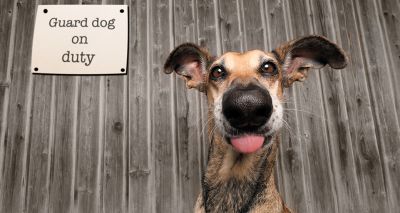 Elke Vogelsang scooped first prize for a hilarious photo of rescue dog Noodles.

The winner of the 2020 Mars Petcare Comedy Pet Photographer of the Year Award has been revealed.

Elke Vogelsang scooped first prize for her photo of rescue dog Noodles, a Galgo Espanol mix breed. With his goofy expression, Noodles was a clear favourite with the judges and also won the Dog category award.

On hearing the news, Elke Vogelsang said: "It's wonderful to be associated with something that makes people happy. This dog definitely is a mood-lifter. Happy to share her funny, gorgeous face with the world."

Elke discovered Noodles in a kill shelter in Spain, abandoned at the end of the hunting season. Determined to rescue her, Elke said that she 'fell in love with her gorgeous face and funny ears immediately.'

The Mars Petcare Comedy Pet Photo Awards aims to showcase the incredibly positive impact that pets have on our lives and raise awareness around homeless pets in the UK. Pet and animal lovers were encouraged to submit funny images of their pets for a chance of winning £3,000 and to raise money for the Blue Cross Pet Charity.

Elke said that she intends to reinvest some of the prize money back into an organisation for pet rescue. Other winners include:
Cat Category: Malgorzata Russell's brilliant photo of Basil, peeking from under a fence titled 'Why are you upside down, Mum?'

Mighty Horse Category: Magdalena Strakova with her great shot of three horses 'Gossip Girls'

All Other Creatures: 'Drama Queen' by Anne Linder took the prize with her yawning rabbit

Pets Who Look Most Like Their Owner's Category: 'Morning Mood' a photo by Hannah Seeger and her dog

Junior Category: Ayden Brooks for his sleepy cat called 'Fox Mulder'.

Tom Sullam from the Comedy Pet Photo Awards, adds: "I think it's fair to say that most people can't see the end of 2020 fast enough! 2021 will hopefully bring some good news, some cheer and positive horizons for everyone - but in all the gloom of 2020, the Comedy Pet Awards managed to raise our spirits more than most things.

"The importance of pets in our lives - the positive life-affirming friendship that they bring without even realising it - is often underestimated and taken for granted. But this year has really given these pets a chance to shine and I think without pets many, many people would have had a harder time dealing with the isolation. Thank you to the pets, all of them, for making us smile through this competition, and keeping many of us on an even keel!"
Image (C) Mars PetCare.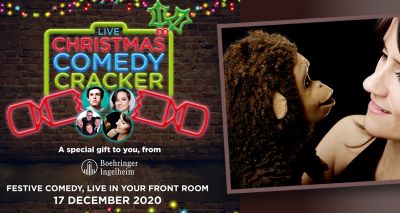 Event will bring first-rate comedy direct to vets homes
Boehringer Ingelheim (BI) Animal Health is set to host a live Christmas comedy event to provide entertainment and festive fun for veterinary professionals.

BI Animal Health's Christmas Comedy Cracker is a free online event, designed to help veterinary professionals sit back and relax at the end of what has been a difficult year for the whole profession.

The event will take place online at 8pm on Thursday 17 December. Comedian Rhys James will host and the line-up also includes ventriloquist Nina Conti, comedian Zoe Lyons and musical comedy troupe The Noise Next Door.

To register your place for free please visit www.christmascomedycracker.co.uk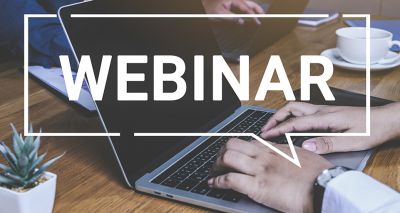 Event will take the form of a series of pre-recorded webinars.
The Veterinary Medicines Directorate (VMD) and the Veterinary Products Committee (VPC) have announced a joint open information day covering topics such as veterinary medicines regulations, antimicrobial resistance, scientific advice and novel therapies.

Taking place on Wednesday 18 November, the virtual event will take the form of a series of pre-recorded webinars and a 'Slido' Q&A session. Links to the webinars and full instructions on how to use Slido will be available on gov.uk on 18 November. To join the mailing list for the event, email director.support@vmd.gov.uk