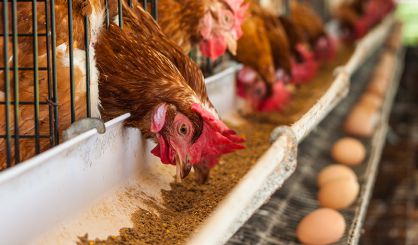 Researchers assess the effects of betaine on egg-laying hens.

Adding a common feed supplement to a chicken's diet can help to improve bone strength, according to new research.

The study by the University of Edinburgh's Roslin Institute found that betaine – a widely used feed additive in pig, poultry and fish production – can improve bone quality in egg-laying hens that are at risk of osteoporosis.

A related study by Roslin also found that selection for hens with an adaption to store calcium - a process known as mineralisation of the medullary bone - could also improve bone quality.
The timing of puberty may also play a role in bone strength, the second study suggests. Researchers say the findings, published in British Poultry Science, could aid poultry producers in deciding which animals to breed.

Maisarah Maidin from the Roslin Institute explained: "Our results demonstrated that adding betaine to the diet of laying hens makes their bones stronger, therefore improving animal welfare of these food-producing animals."

In the study, researchers fed chickens one of four diets containing different amounts of dietary betaine until they stopped laying eggs. Bone and blood samples were analysed at various stages throughout the process.

The team found that the addition of dietary betaine improved bone strength in laying hens. They also noted that egg quality and production were unaffected by the dietary treatments.

Dr Natasha Whenham, research and development manager at AB Vista, which funded the study, said: "The performance benefits of using betaine as a feed additive in poultry diets are thought to be well known. However, understanding how this additive can be used to alleviate welfare concerns in laying hens through improved bone quality, without affecting egg quality or production, is an exciting development and extends benefits of betaine further."
Clinical Abstracts and blogs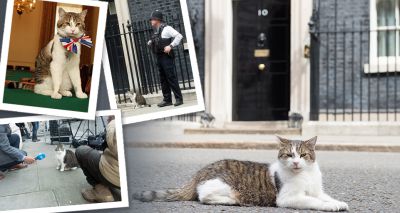 Beloved Battersea rescue cat has fans across the globe.

Monday 15 February marks ten years since 10 Downing Street's resident cat Larry took on the role as 'chief mouser to the cabinet office'.
The fourteen-year-old tabby was brought into a Battersea rescue centre in 2011, before moving to Downing Street the next month. He has since been a trusted companion to three Prime Ministers and has gained a huge following on social media.
"It seems like only yesterday that Larry came to our cattery as a stray in need of a home," said Battersea's head of catteries and feline welfare, Lindsey Quinlan. "I don't think anyone back then could have imagined just how incredible his life would turn out to be."
She continued: "Throughout his time at Number 10, Larry has proven himself to not only be a brilliant ambassador for Battersea, but also demonstrated to millions of people around the world how incredible rescue cats are."
Larry has been the subject of numerous viral photos and videos over the years. When Barack Obama visited Downing Street, he quickly bonded with Larry and photos of the then President of the United States spending time with the cat were shared worldwide.
In 2018, the scene of a Number 10 guard letting Larry into the building after he was caught in a downpour quickly went viral after it was captured in the background of several live news reports.
A Number 10 spokesperson said: "A much beloved member of the Number 10 team, Larry plays a vital role as chief mouser and in delighting staff and the public alike with his playful antics.
"We're proud to support Battersea and other animal welfare organisations in their mission to ensure our furry friends have a loving and safe home."

Images (c) Press Association and Justin Ng.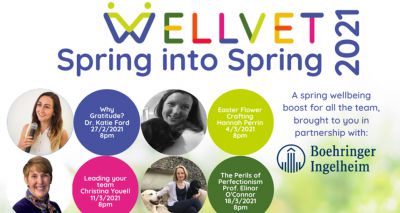 Presentations will be hosted by leading coaching professionals.

A new spring series of wellbeing talks designed to tackle some of the issues faced in veterinary practices is launching on Saturday (27 February).
Hosted by WellVet and Boehringer Ingelheim, the emphasis will be on simple, practical tips to improve personal and team wellbeing.

Six 30-minute presentations will be hosted by leading coaching professionals, including Libby Kemkaran, Adrian Nelson-Pratt and occupational psychologist professor Elinor O'Connor.
The events will be streamed live on the WellVet Facebook page and can be watched back at any time. For more information, visit wellvet.co.uk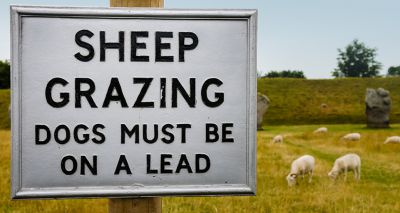 Results will inform policy direction on the subject.

The National Sheep Association has launched a new survey to gather farmers' experiences of sheep worrying.

The survey, which is available to complete online, consists of a series of questions about victims' experience of sheep worrying, from the most common injuries caused by dog attacks to the impact of lockdown.
Results will inform policy direction on the subject, the NSA said, on an issue that has seen a growing case in numbers and severity over the past year.
NSA chief executive Phil Stocker comments: "For many years NSA has been engaged in trying to highlight the serious issue of sheep worrying attacks by dogs. This has seen NSA involved in many discussions with rural police forces, animal welfare charities, the veterinary sector and of course Government as we have, alongside others, called for changes in legislation to protect sheep farmers and their stock.

"To facilitate this work NSA is appealing to all sheep farmers in the UK to supply the most up to date information and experiences they may have had with attacks on their flocks in this survey."