Date posted: 3rd February 2023
Views sought on reforms to Veterinary Medicines Regulations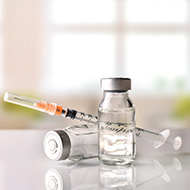 Professionals and the public have until 31 March to respond to the proposed changes.

The Veterinary Medicines Directorate (VMD) has launched a public consultation inviting all interested parties to comment on proposed reforms to the Veterinary Medicines Regulations (VMRs) in Great Britain.

Among the proposed changes include a provision for vets who personally administer medicines to food-producing animals to provide a record to the animal owner or keeper "as soon as reasonably practical".
They also include an adjustment to the regulations on advertising to make it explicit what is allowed and required in terms advertising veterinary medicines.

The consultation will remain open until 31 March 2023 for professionals, stakeholders, academics and members of the public. A 68-page consultation document setting out the reforms is available at vmdconnect.co.uk

VMD CEO Abi Seager said: "I am pleased to see the launch of this consultation. As a key regulatory tool, these proposals will enable the realisation of opportunities that independent regulation carries.

"We have listened to the views of our stakeholders over the last few years and the resulting proposals aim to reduce regulatory burden, bring clarity and deliver regulation which balances the international supply landscape with our own national requirements''.

The VMRs 2013 set out the controls on the marketing, manufacture, distribution, possession and administration of veterinary medicines in Great Britain. They are, therefore, a critical tool to help protect animal health, public health and the environment.

The consultation document states that only 'minor changes' have been made to the VMRs since they were introduced in 2013 and that they require updating 'to reflect changes and technical advances in the veterinary medicines industry'.

The document adds: 'The proposed changes on which we are consulting intend to reduce regulatory burden where possible and tighten controls where necessary, resulting in a balanced and proportionate regulation.'

NOAH response
Welcoming the proposals, NOAH chair Caitrina Oakes said the review presents an opportunity for the UK animal health sector to thrive.

She said: "Updated Regulations are vital so that our members' UK animal health businesses can plan for investment here. We welcome the launch of the consultation by the VMD. We will be reviewing the proposals thoroughly and look forward to responding in detail.

"NOAH members need a regulatory framework that can enable the UK animal health sector to thrive."

Caitrina added: "The opportunity is now here, through this review, for UK Government to support competitiveness and innovation leading to an increase in the availability of veterinary medicinal products to British livestock and companion animals with the animal health and welfare and public health benefits this will bring."

The VMD is hosting several live Q&A sessions throughout February for interested parties to learn more about the consultation. To register, visit vmdconnect.uk
---