Date posted: 25th January 2023
Dechra relaunches Sedaxylan 20mg/mg solution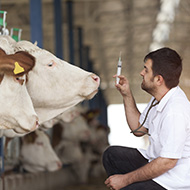 Sedative can be used for dogs, cats, horses and cattle.
UK-based pharmaceutical company Dechra has relaunched Sedaxylan 20mg/ml solution for the sedation and premedication before general anaesthesia of dogs, cats, horses and cattle.

The sedative contains the short-acting alpha-2 against xylazine, is licensed for intravenous administration, and for intramuscular administration in cattle.

In cattle, sedation occurs within two minutes when administered intravenously, and five to 10 minutes intramuscularly.

National sales manager at Dechra, Alana McGlade, said: "Dechra offers a comprehensive range of anaesthesia and sedation products allowing vets to customise protocols to the individual animal. Sedaxylan 20mg/ml and Nerfasin vet 100 mg/ml solution provide vets with flexible and convenient dosing options."

Veterinary professionals can find out more about Sedaxylan 20mg/ml solution by contacting their local Dechra territory sales manager, or visit the Dechra website.
---