Date posted: 3rd January 2023
Volunteers sought to identify sharks in Wales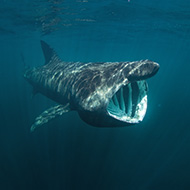 Citizen scientists to examine underwater footage.
Sharks Inspiring Action and Research with Communities (SIARC) is recruiting citizen scientists to identify underwater animals around the Welsh coast from the comfort of their own home, BBC News reports.

Using footage captured on underwater cameras, volunteers will identify and log sharks, skates and rays. Captured throughout summer 2022, the footage requires logging in order for scientists to gain a clearer picture of the species diversity.

Critically endangered and protected species were filmed in a conservation area off the Llyn Peninsula, and the footage is now available on the Instant Wild website for anyone to access.

Joanna Barker from the Zoological Society of London explained to BBC News: "We'll have a scientist reviewing all the footage, but the citizen scientists will be the validator.

"We'll be able to compare both the scientist and citizen scientist scores and data and it'll just really improve the scientific data that we get out of this project."

Matt Thompson, a volunteer for the project, added: "I'd really like to see an angel shark - that's what the project's all about, they're very rare.

"I'll be very surprised if we do actually see any and I'd be really excited to see a basking shark.

"But there's plenty of other things to keep you interested. Any shark, skate or ray that you see on these cameras is going to be really interesting."
---