Date posted: 26th July 2022
Vetlife expands financial support service to veterinary nurses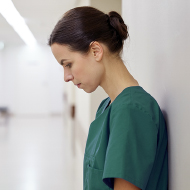 The BVNA has welcomed the development.

Veterinary nurses are now eligible for full membership of the mental health charity, Vetlife, following a revision of the organisation's governing documents.

The changes mean that veterinary nurses will now be able to access the charity's Financial Support Service and stand for nomination as trustees.

It comes after a review by the Vetlife Board of Trustees of its Articles and Memorandum of Association, parts of which date as far back as 1919. The Board determined a need for the charity to more broadly represent the veterinary team.

It is hoped the amendments will enable a more balanced representation of the veterinary professional team, and allow nurses to add their expertise and experience to the future direction of the charity.

Welcoming the new governing document, Vetlife president Graham Dick said: "I am especially proud that the significant role played by veterinary nurses as part of the professional veterinary team is now recognised.

"Not only are veterinary nurses essential contributors to the health and wellbeing of animals for which they care, but they also provide a wide range of support to fellow members of the veterinary community, either directly or as volunteers or fundraisers for Vetlife. The additional insights and breadth of experience they can bring to the activities of the charity can only benefit its future direction and the veterinary community overall."

British Veterinary Nurse Association (BVNA) junior vice president, Charlotte Pace, said: "The BVNA is very excited about this development that now recognises the contribution of veterinary nurses. We hope that allowing veterinary nurses to stand for nomination as trustees will allow our voices to be heard far and wide.
"Veterinary nurses, just like vets, have pressures and demands in and outside the workplace, that sometimes can benefit from a little outside help, especially from such great charities like Vetlife. BVNA is proud to be working with Vetlife in the coming years."

Dr Kate Richards, RCVS president, added: "We're so pleased to see that Vetlife's work has now expanded to provide a more comprehensive level of support for veterinary nurses.

"The actions from Vetlife that will allow VNs to apply for financial aid and become full Vetlife members are key ways to recognise all the work that VNs do to protect and care for the nation's animals. We look forward to continuing to collaborate with Vetlife on future projects to ensure that everyone working across the veterinary professions is given the resources they need to look after their wellbeing."
---