RCVS Knowledge appoints new CEO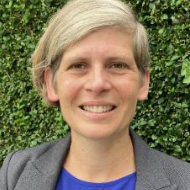 RCVS Knowledge has appointed Katie Mantell as its new chief executive officer.

After working for more than two decades in the human health and science sector, she will be taking up her role on 4 December 2023.

Ms Mantell said: "It will be an enormous privilege to lead an organisation that seeks to support the veterinary professions. High-quality veterinary care plays a crucial role in society, from ensuring the health and welfare of animals to playing a vital role in safeguarding public health."